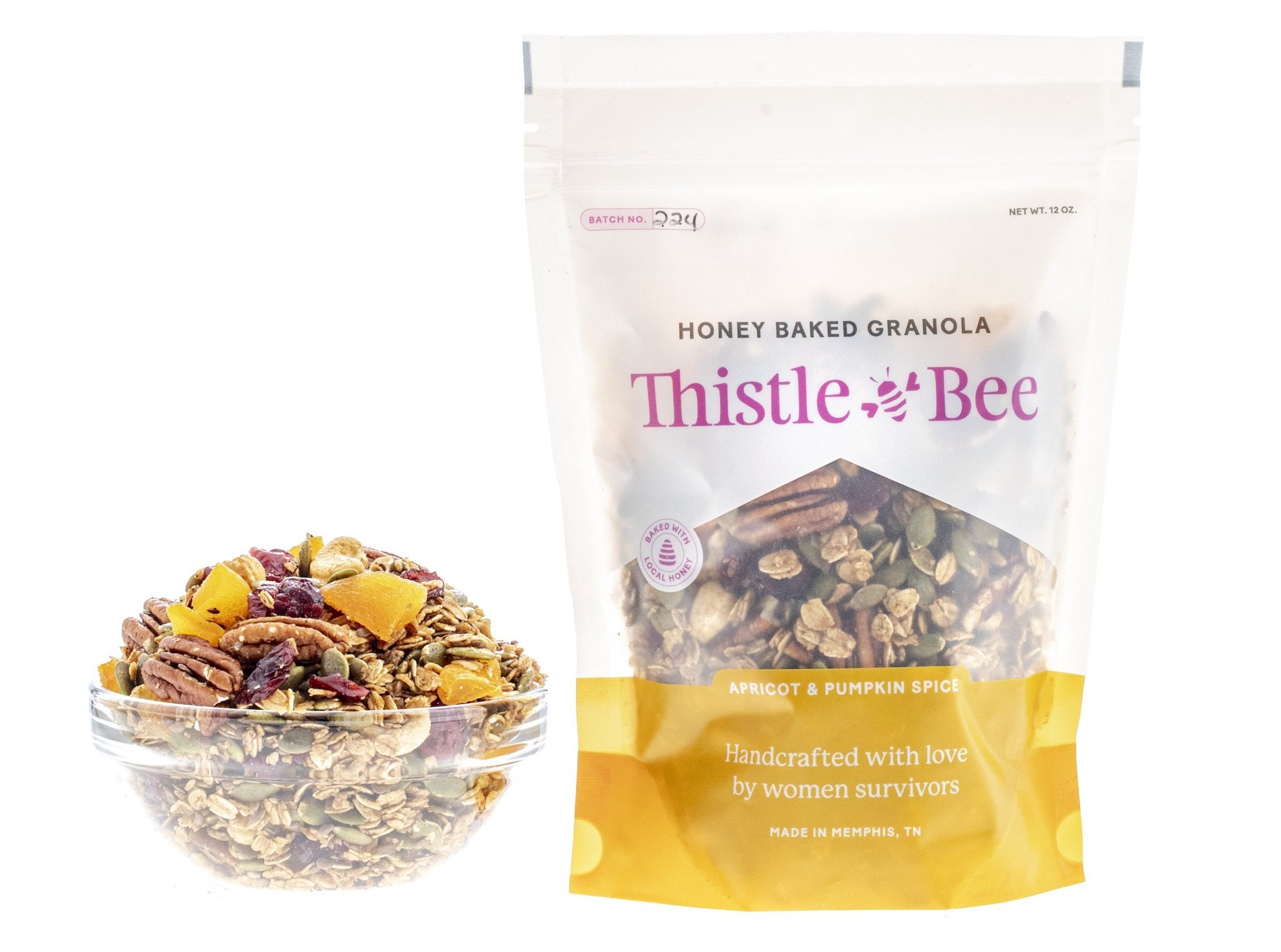 Thistle & Bee: Packaging to buzz about
Memphis, Tennessee-based Thistle & Bee isn't a typical food production company. It's a social enterprise on a mission to help women who have been trafficked or incarcerated thrive by building job skills and community in a safe and empowering environment. The super-premium honey baked granola, honey, tea, and other goods the women produce are made with honey they harvest from Thistle & Bee's hives.
A product with this much heart deserves to be packaged in a way that elevates the brand and helps get it the attention it deserves.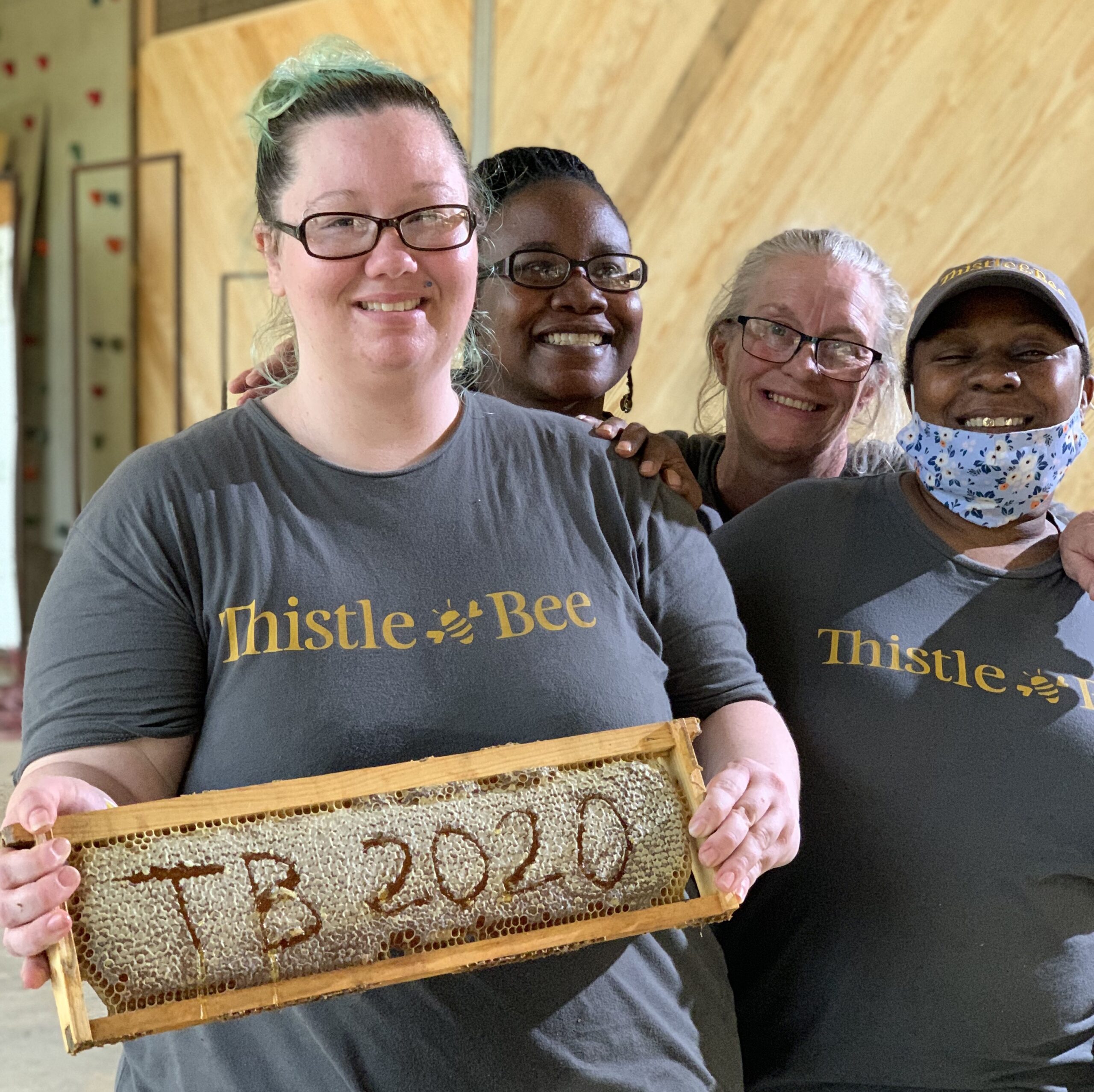 Consumer-friendly & cost-effective
The company had been using a rigid package with a paper label attached for their granola. They wanted to change to a package that looked as premium as the product inside. GOpak worked closely with Thistle & Bee's designer to create a package for their small-batch granola that was functional, visually appealing, and reflected the values of the organization.
In addition to needing food-safe packaging, Thistle & Bee requested sustainable packaging and material that could be written on — something that would give their product an extra personal touch.
GOpak counseled the company on choosing a 100% recyclable material. Since GOpak surface prints and uses electron beam curing to protect the inks, a layer of material could be eliminated. EBeam is food safe and cures instantly. Further, digital printing uses no plates so the graphics can be updated as needed saving on plate costs that usually come along with conventional printing.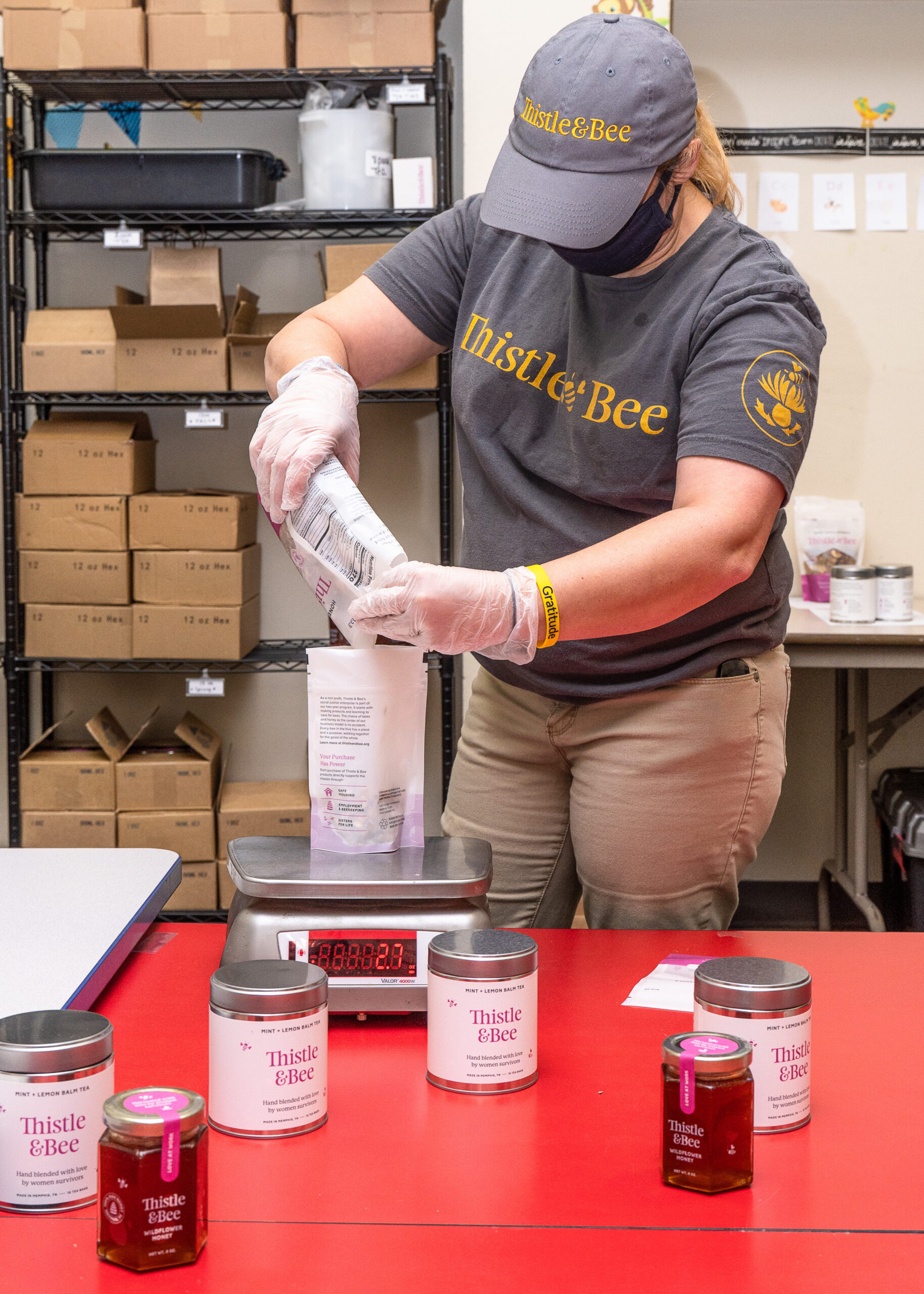 Beautiful packaging for a sweetly handcrafted product
To achieve a premium look for Thistle & Bee's honey-baked granola, we suggested and ultimately used a bottom gusset stand-up pouch with a press-to-close zipper — a style often favored among consumers of high-end, boutique products.
Since introducing the packaging, Thistle & Bee has reported an increase in consumer attention for their granola, and have since returned to GOpak for additional product packaging.
We're proud to be a trusted partner of Thistle & Bee and a supporter of their vitally important mission.
Find out how GOpak can help you choose the right package for your product.