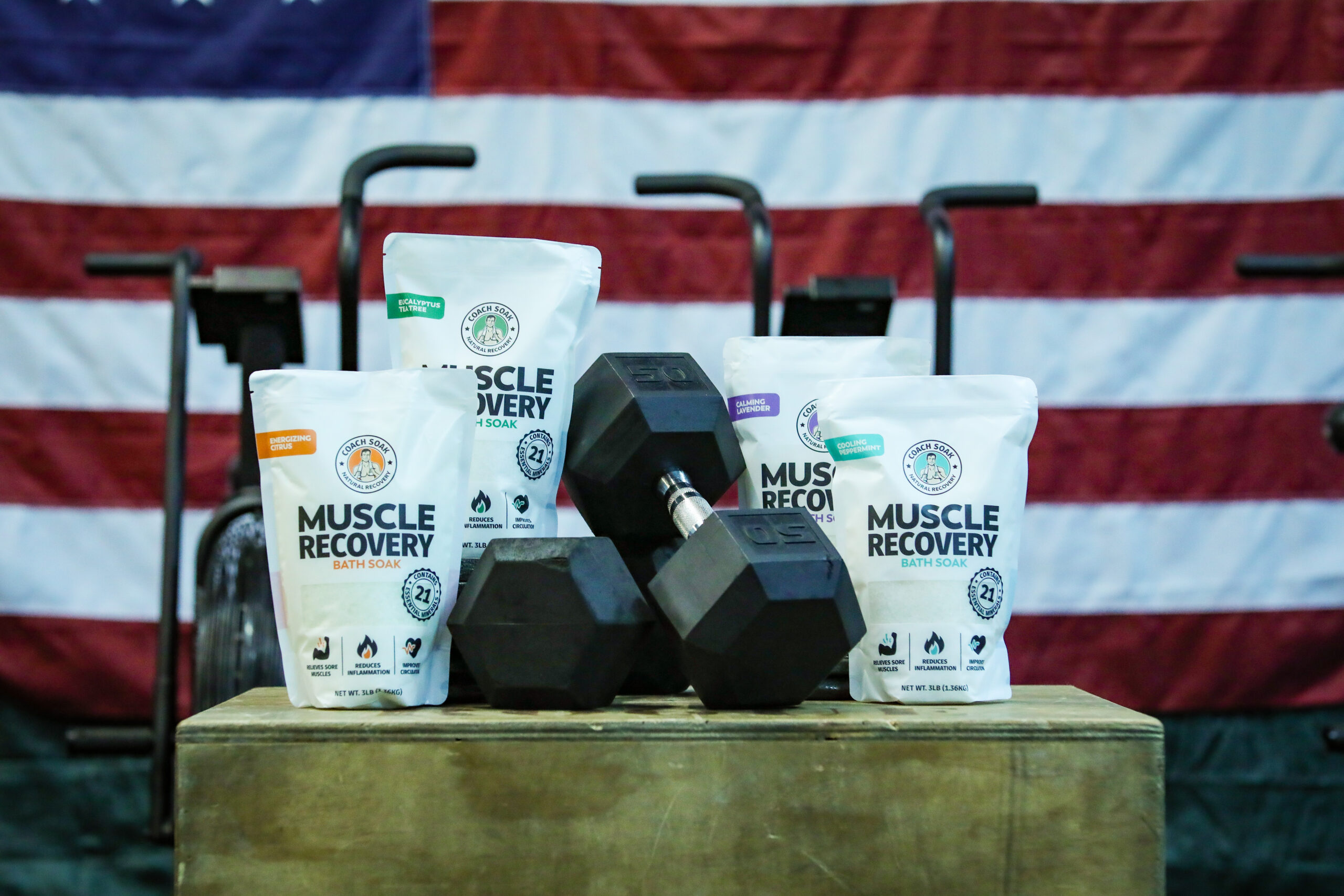 Coach Soak Muscle Recovery:
Putting packaging to the test
Coach Soak Muscle Recovery was created by a personal trainer to help folks recover and ease their muscles after tough workouts. The product is made from premium ingredients including magnesium flakes, sea salt, vitamin C crystals, and 100% essential oils.
The product is sold exclusively online, so Coach Soak wanted to be extra sure the product offering was high quality and likely to garner great reviews. The organization sent the product to influencers to test it out. They loved the soak, but there was a problem: the essential oils in the soak were degrading the zip-top pouch.
Tough aches, tough ingredients, tough bags
Whether it's on a shelf waiting to be sold or in a customer's cabinet waiting for the next use, the integrity of bath soak's package was vital to the product's viability in the marketplace. Stock with degraded packaging can't be sold, and packages that don't hold up (potentially making a mess in a customer's house) don't lead to repeat customers.
Fortunately, Coach Soak had the experts at GOpak on their team.
GOpak set out to find the perfect package — one that would not only withstand the effects of the essential oils, but look good doing it. The team worked with suppliers to source and test a number of press-to-seal and zip-top bags.
After rigorous testing by GOpak's team — including our president who personally tested options to try to uncover answers — we learned that it took between 10-14 days for the product to begin breaking down most zippers. With the knowledge gleaned from testing, we were able to find a solution.
Durability and flexibility for the win
The bottom gusset bag GOpak recommended was just the durable solution the product needed. What's more, the rounded corners and matte finish give the packaging the high-end look Coach Soak was aiming for.
Since hitting the market Coach Soak has been earning high reviews from happy customers. And, because GOpak uses digital printing technology, the company has the option to quickly alter the package design to include those same reviews, or other recognitions the product receives from users or industry insiders.
Find out how GOpak can help you choose the right package for your product.